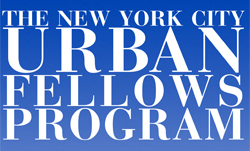 The upcoming year (2019-20) New York City Urban Fellows Program Applications are now open.
"The Urban Fellows Program is sponsored by The City of New York and administered by the Department of Citywide Adminsitrative Services (DCAS). The program is designed to introduce America's finest college students and graduates to local government and public service."
For more information, visit http://www.nyc.gov/html/dcas/html/work/urbanfellows.shtml.